I created short movie clip by iMovie on iPhone for canary island surf trip, check out the video. It was super-easy with intuitive UI and took only couple hours to create this.
iPhoneのiMovieアプリでカナリア諸島のところだけでさっくりビデオ作ってみました。こんなに簡単にできることに驚愕 初めて使ったけど2、3時間でできました。

Ear infections got better while I was in Iceland and ready to fly to Lanzarote, Canary Islands. This time I stayed at TK house in London for a night and next day went to Gatwick Airport by bus from Victoria coach station and spent a night in the airport to catch 7AM early morning flight.
中耳炎も良くなってきたのでアイスランドからカナリア諸島はランンザローテに向かいます。ロンドンでTKハウスに一泊したあと、バスでガトウィック空港へ(Victoria coach station から出ています)翌日はガトウィック空港泊で朝7時のフライトを待って、カナリア諸島へ向かいます
Brought sleeping bag and slet on the floor @Gatwick ガトウィック空港泊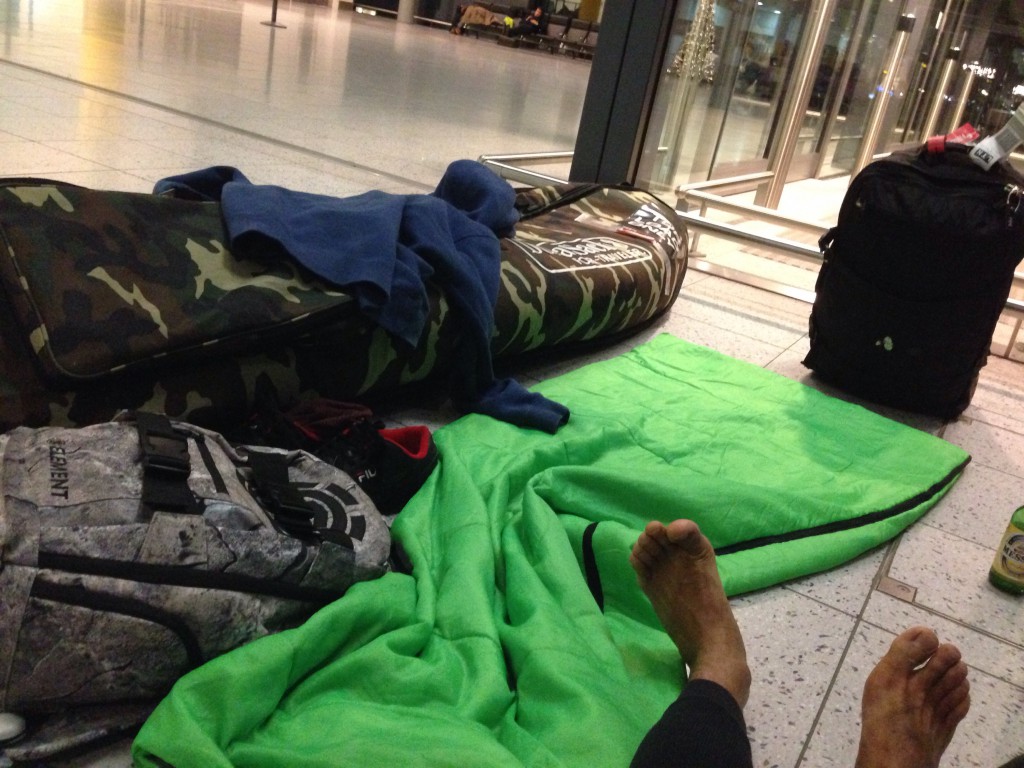 Security guys with assault rifle showed up out of no where 2 in the morning. 夜中の2時に突然 ライフルでフル装備のセキュリティが現れるなど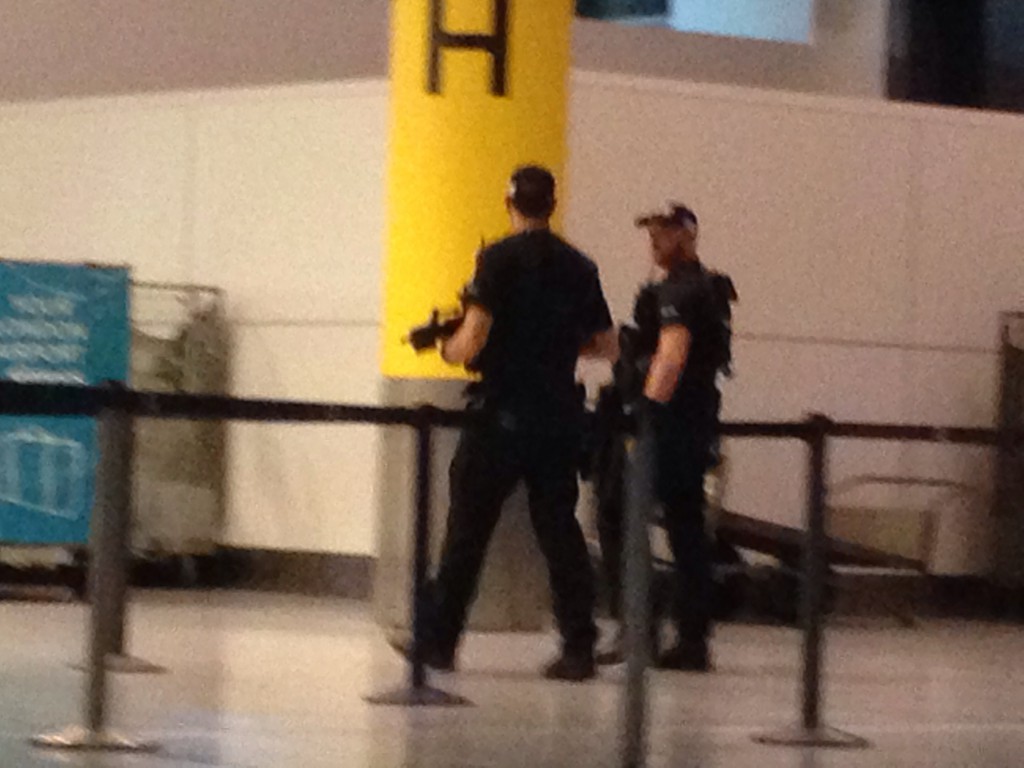 After arriving Lanzarote, I picked up rental car and drove off to an apartment in Puert Del Carmen. It was Renault compact SUV with stick shift this time. This will be my partner for next 3 weeks in Canary Islands.
TIPS: I booked dollar rental car by expedia. But There is no office of Dollar Rental car in the airport, and actually Hertz office in the airport will handle dollar rental car customer.
I was out of the water for 3 weeks because of ear infections and storm in Portugal, so glad to be back in the water.
ランザローテに到着して、レンタカーをピックアップしてプエルトデルカルメンのアパートメントに向かいました。今回はルノーのコンパクトSUV.こいつがこれからのカナリア諸島での3週間のパートナーになります。
ポルトガルではストームや中耳炎に見舞われ約3週間ぶりのサーフィンとなりました。本当に気持ち良い。
レンタカー情報:ちなみにダラーレンタカーをエクスペディアで予約していったのですが、空港にはダラーレンタカーのオフィスはなく、かわりにハーツのオフィスがダラーの予約についても対応してくれます。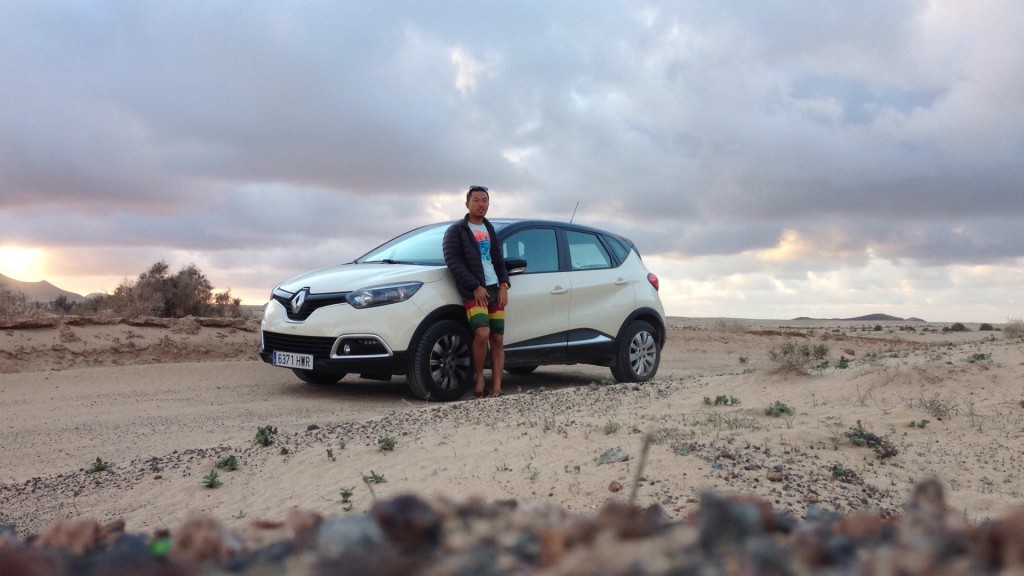 First things, first. Ice cold beer まずはついたらキンキンに冷えたビールで乾杯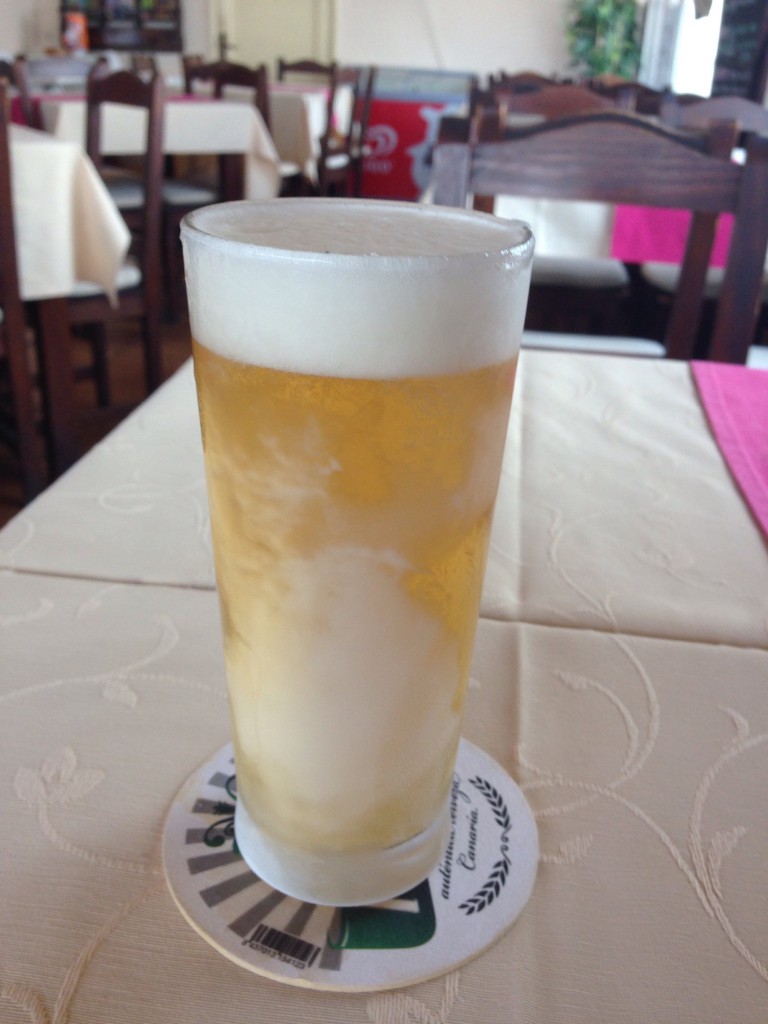 @Puert Del Carmen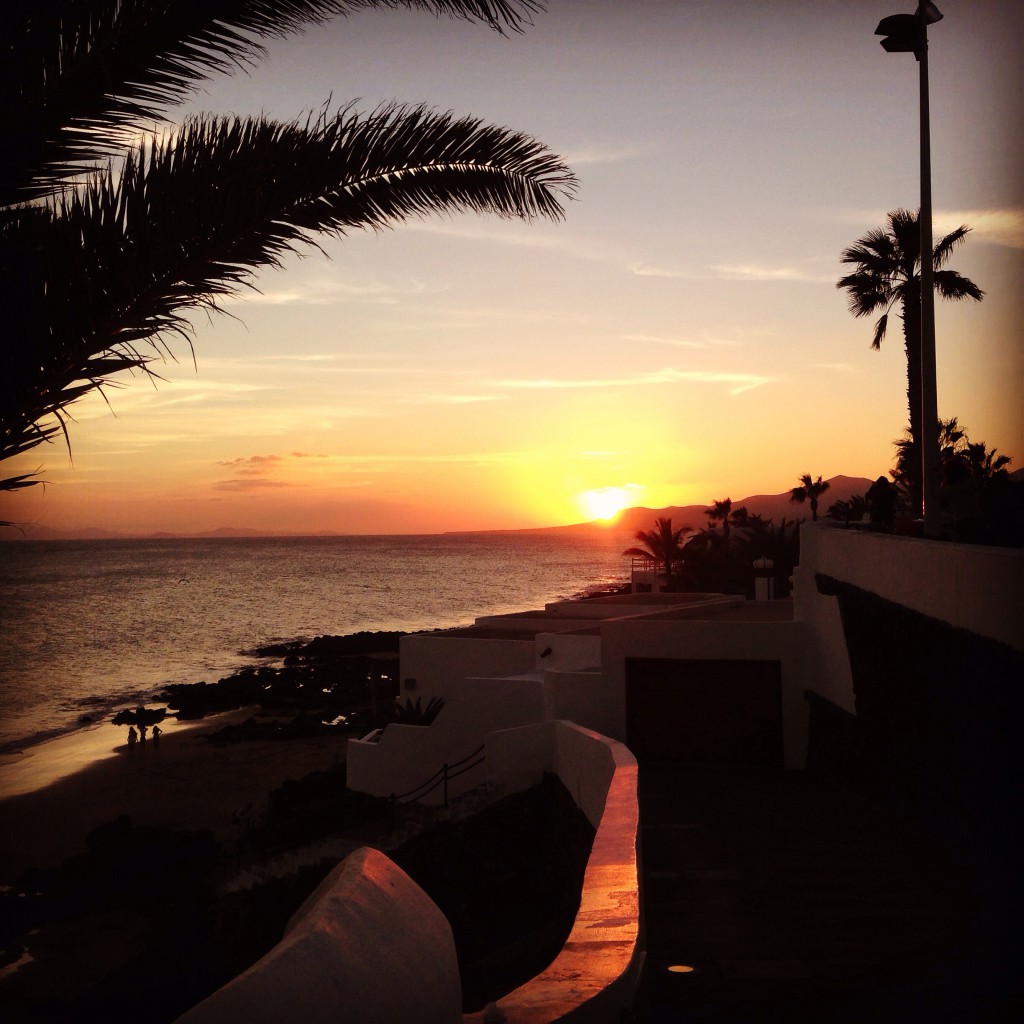 @La Santa right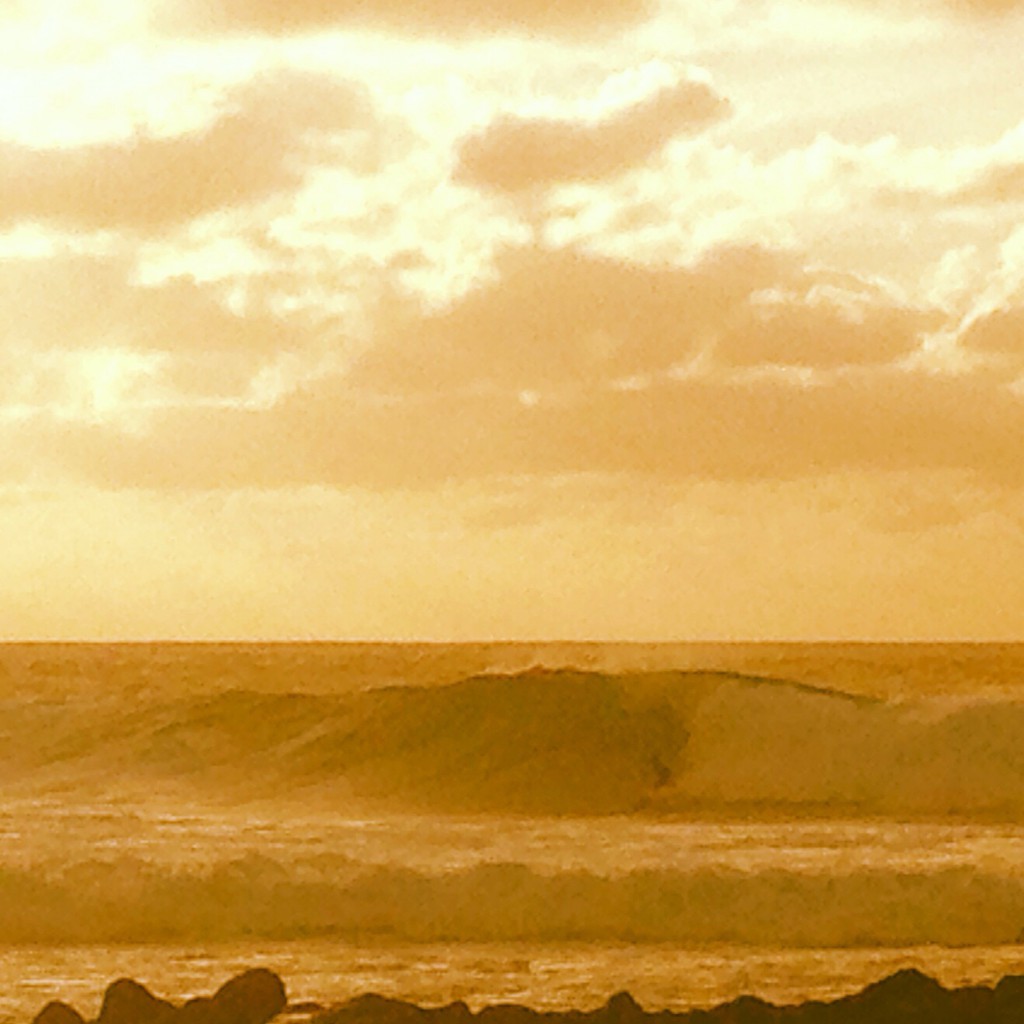 I can't remember the last time I cooked. It was really fun and good to eat something healthy like this. It was my favorite time, after surf lunch time, pasta and wine. 超久々に自炊した楽しかったし美味しかったです。サーフ後のパスタとワインが日課に
@on the way to La Santa, ラサンタに行く途中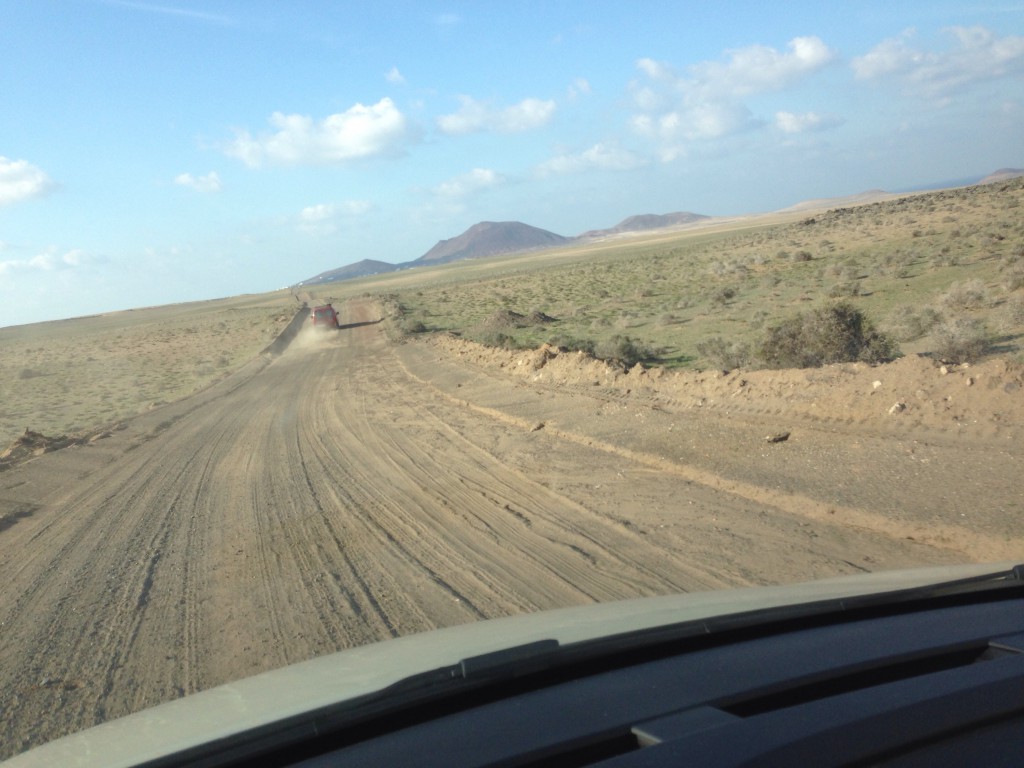 @Punta Mujures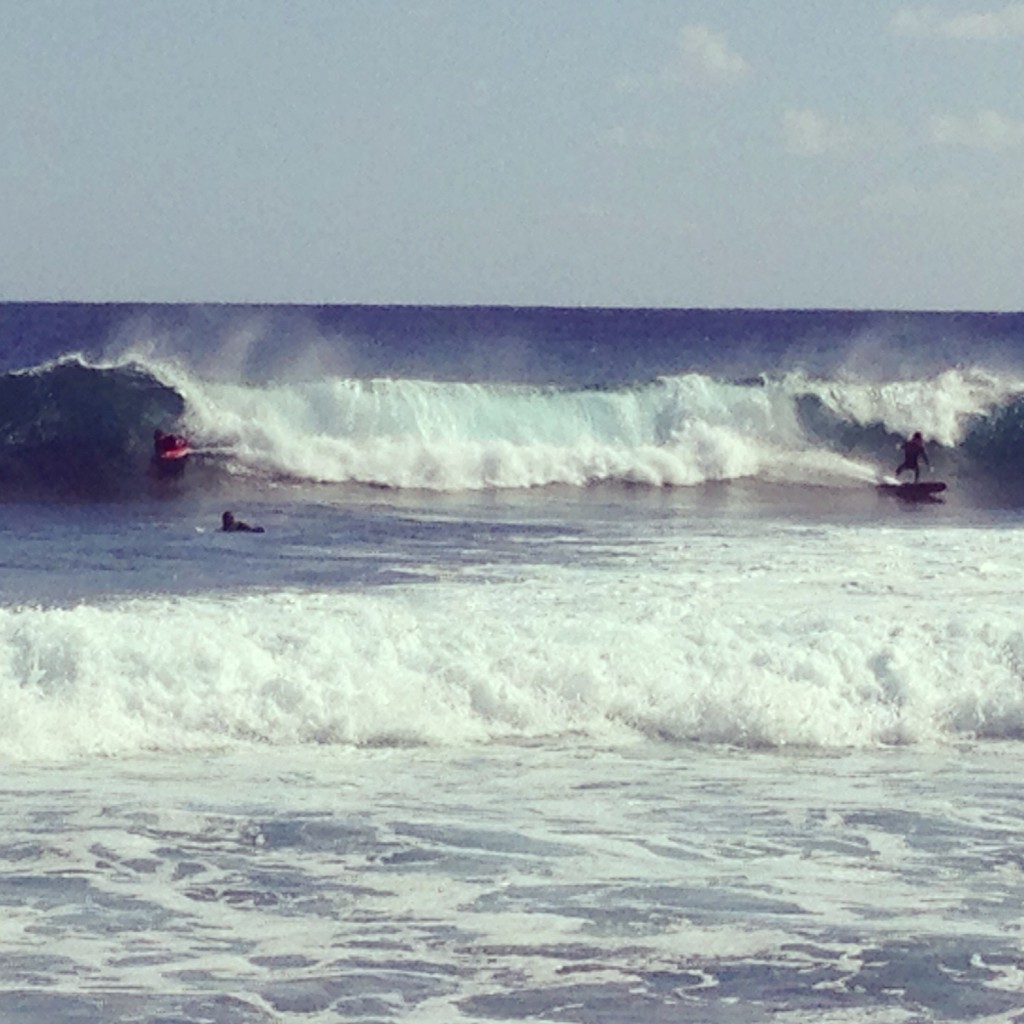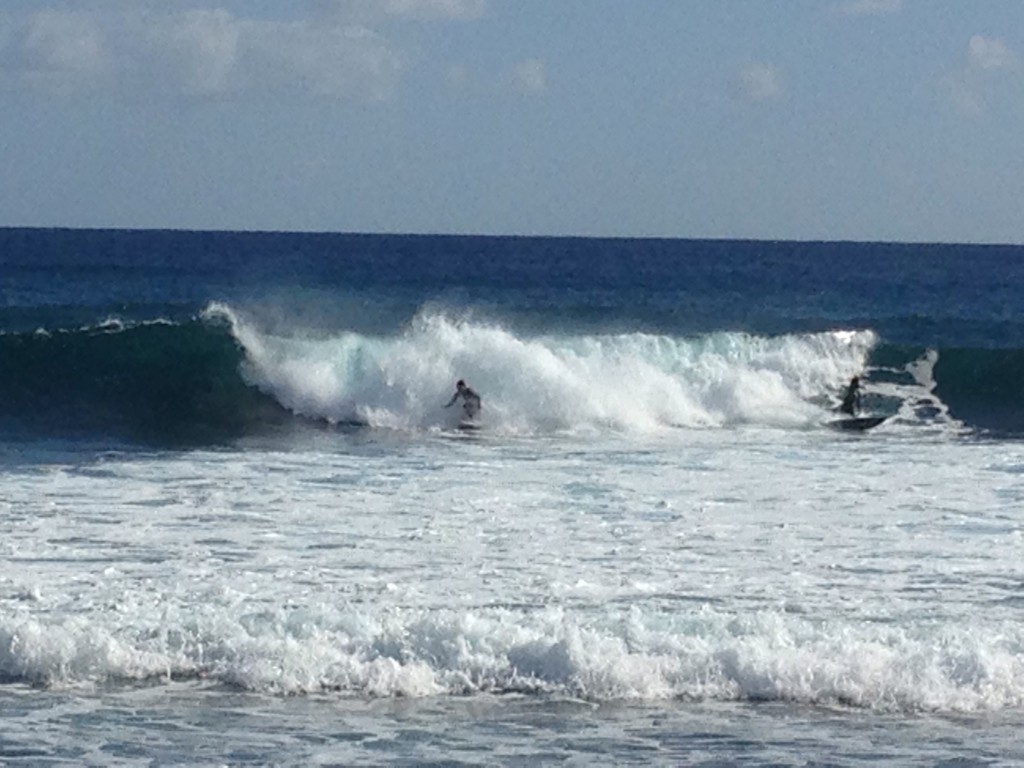 In Canary Island, bottom was really rocky with volcanic rocks and shallow. I got big dings like this too many times. be careful with where to come in and out.
カナリア諸島は本当にボトムが火山岩でボコボコ 上がり方 入り方を間違えるとすぐにこんなことに、これまでのトリップでもここまで注意が必要なのは初めて。必ずローカルの入り方をみて注意してないとすぐにやってしまう。八丈島の岩が極端にハードになったイメージかな。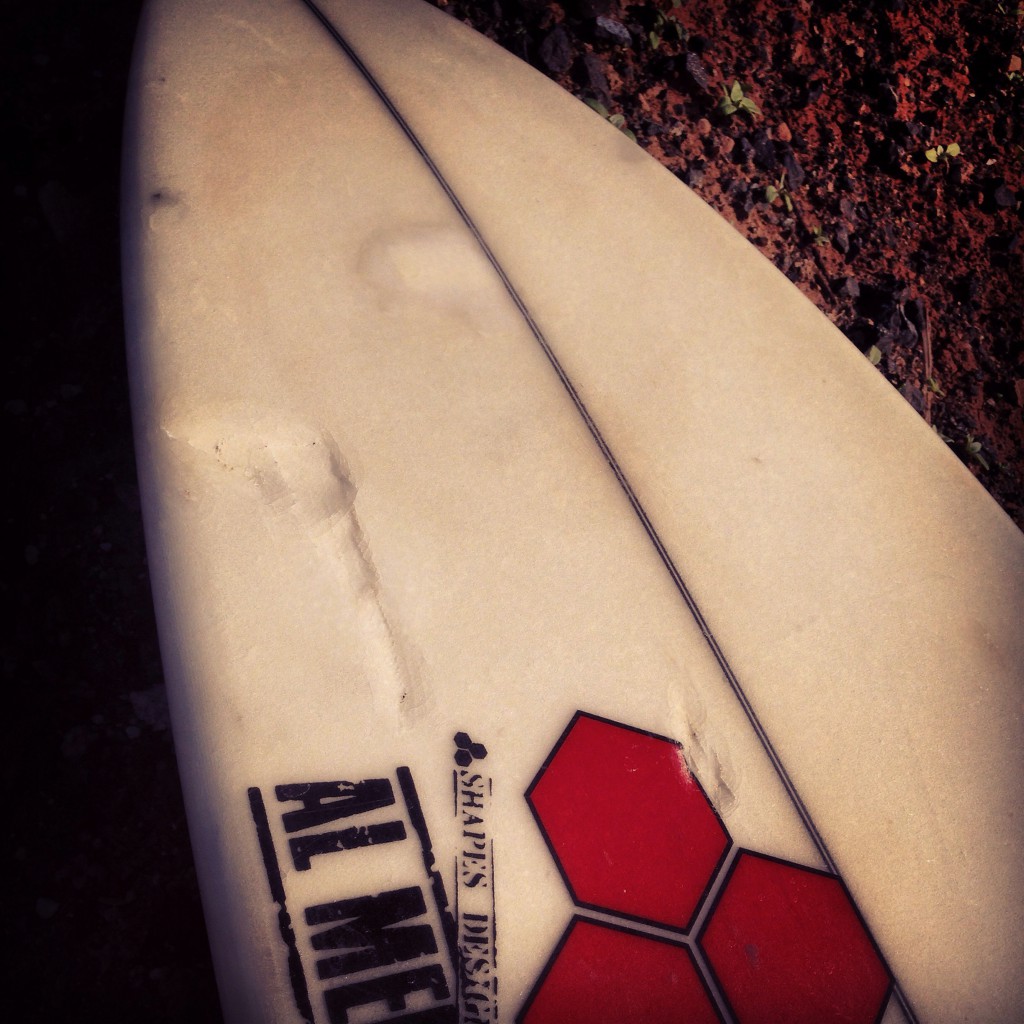 He is the best ding repair guy in the island, INDIGO. He broke leash that day.
ランザローテの板修理はインディゴさんにお任せです。サーフィンもめちゃくちゃうまいナイスガイです。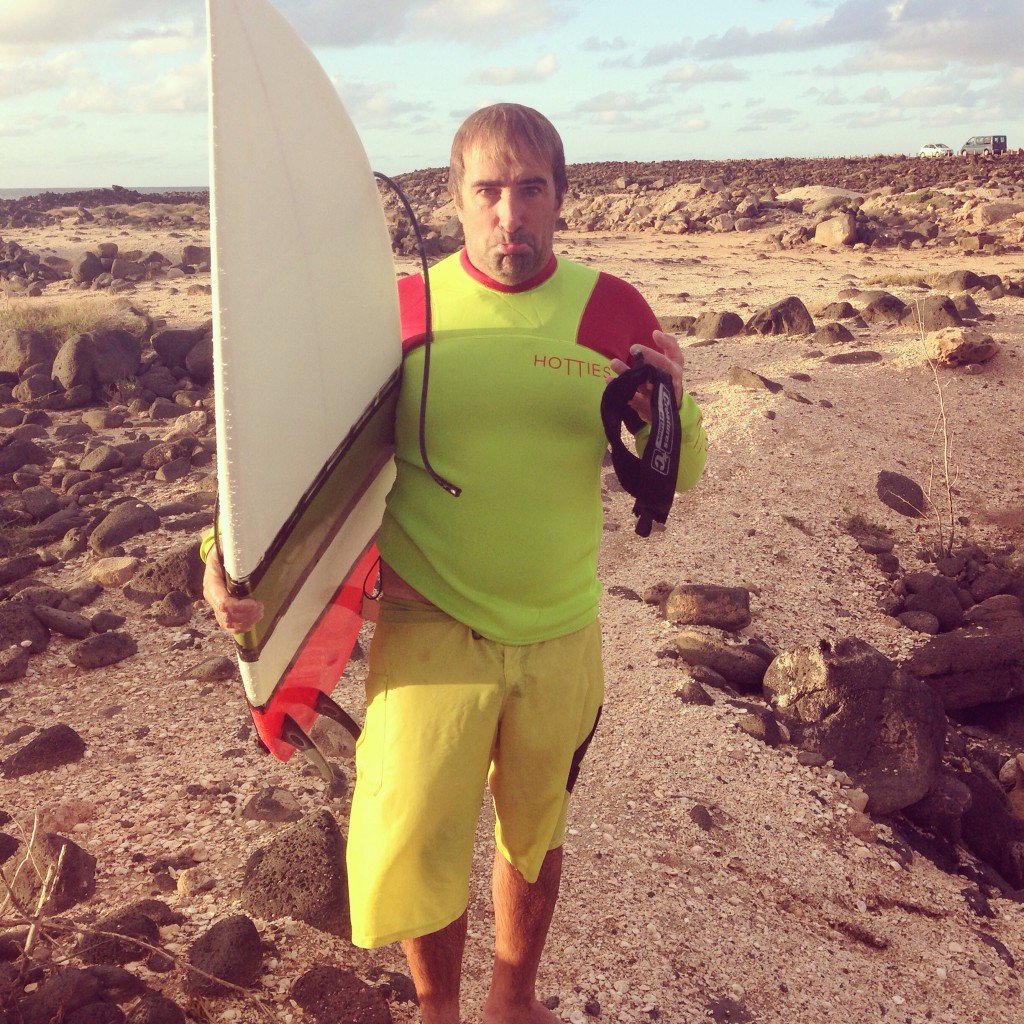 @factory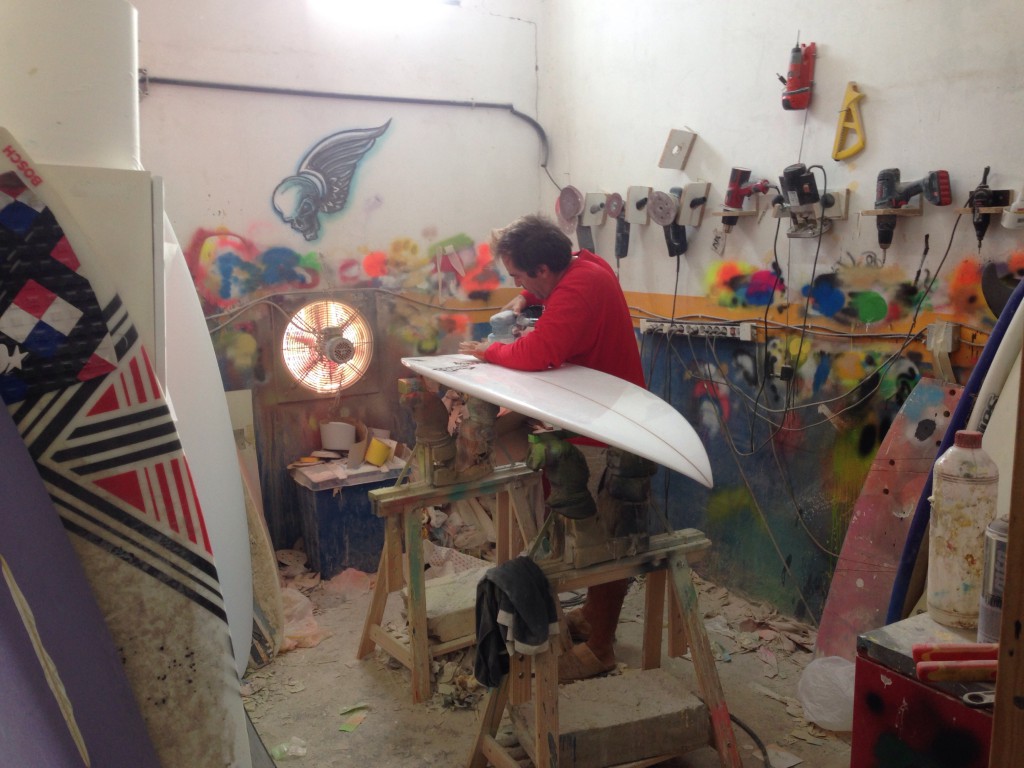 His lovely dog, really keen to grab tennis balls all time time.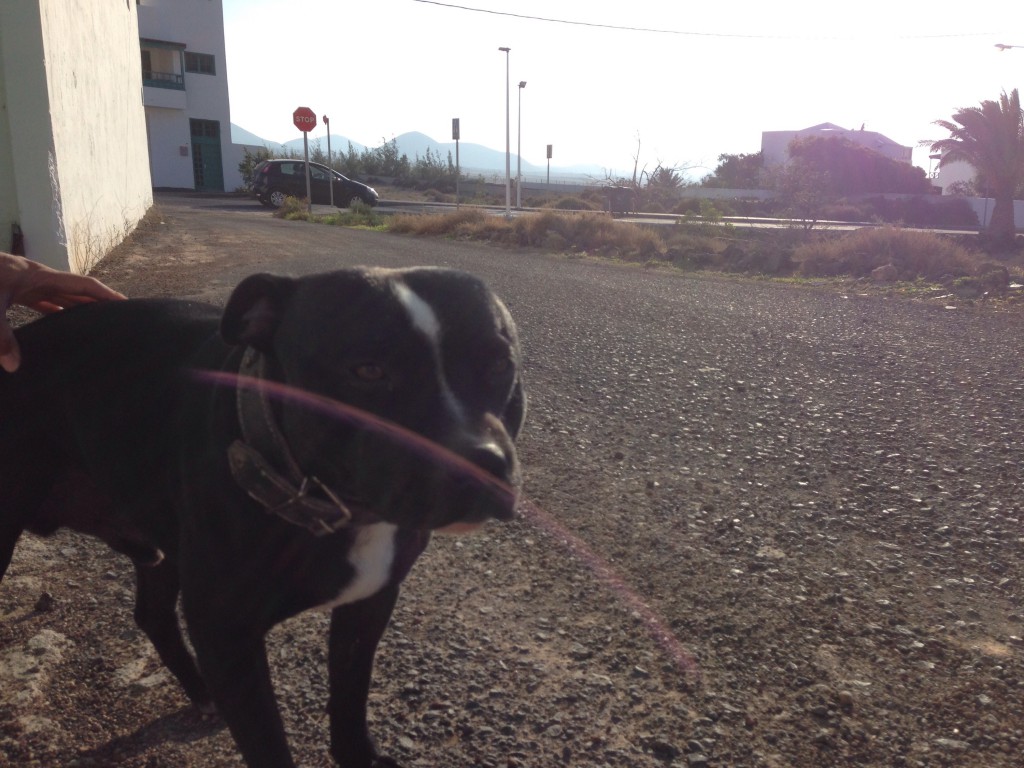 As I broke my board too many times, INDIGO fixed it for free one time. Big Thanks to Indigo!
あまりに板壊しすぎるので一回無料で直してくれました!ありがとうインディゴ!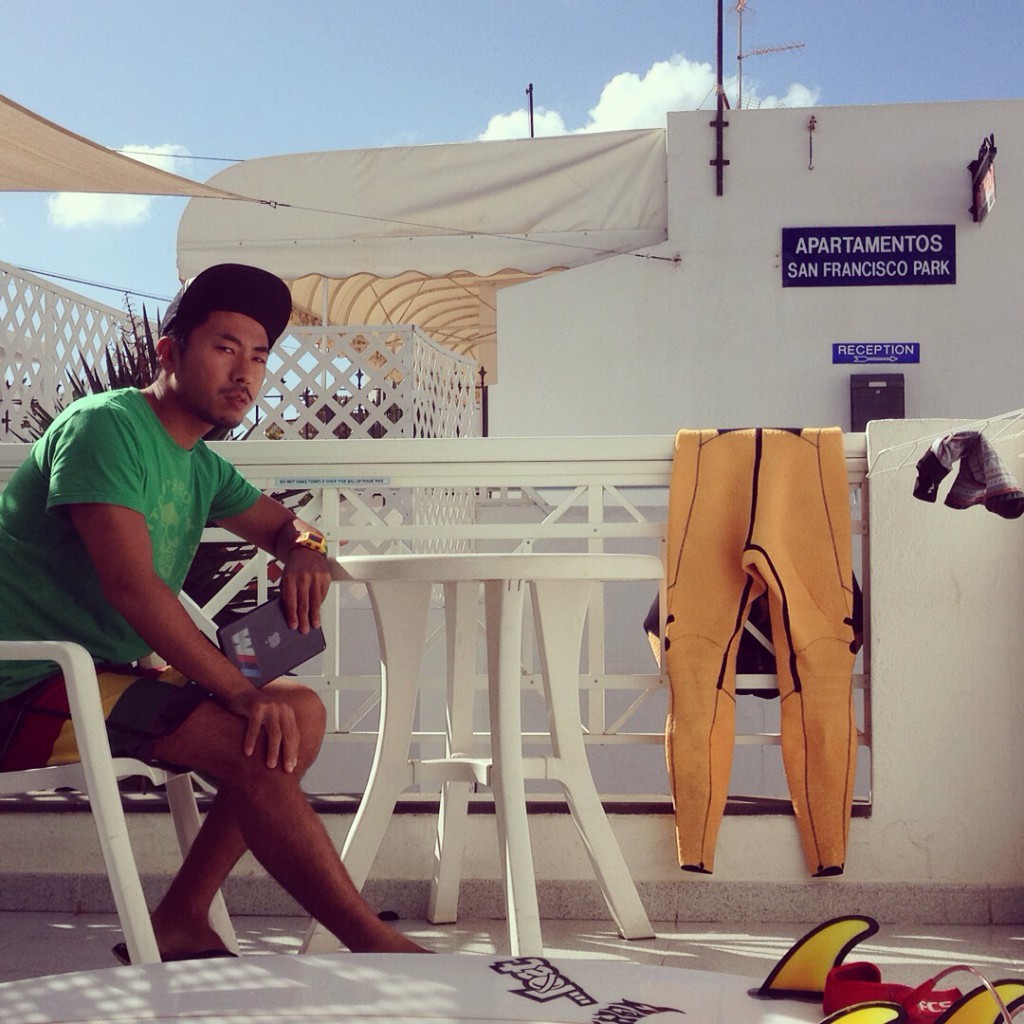 @San Fracisco Apartment in Puert Del Carmen, I ended up staying there for 3 weeks.
結局街のアパートメントに3週間そのまま滞在してしまった。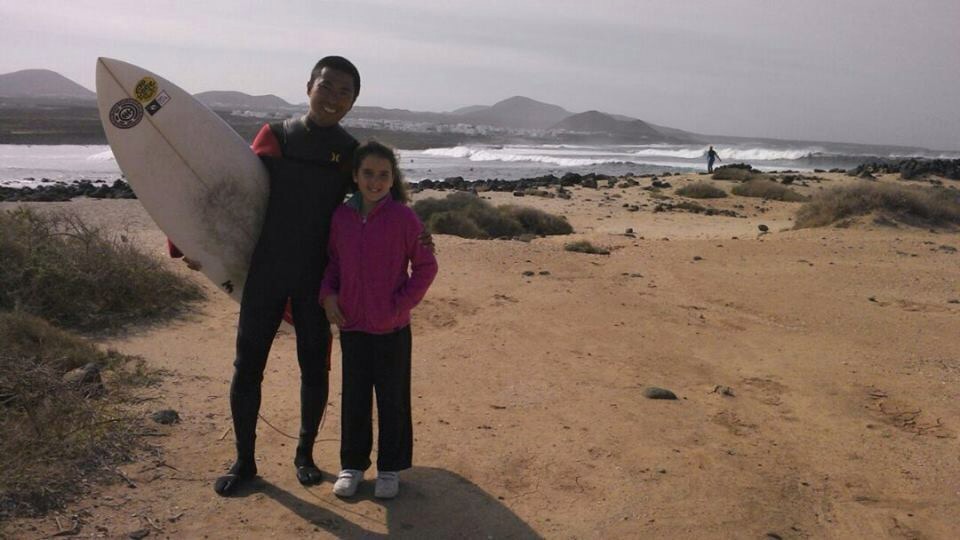 I was asked for photo by local people couple times because probably I was only asian surfer in town. As for conditions, during my time 3 weeks in December, It was not stable that much with strong north wind. But once wind stops, there were excellent conditions days, La Santa Right created really beautiful barrels.
Next, I will fly back to London to enjoy city life! stay tuned!
最初なにをいっているのかわからなかったが、何度か写真を撮らせてくれと言われた。多分島で唯一のアジア人サーファーだったからだと思う。 コンディションに関しては12月は北風の影響でそこまで整う日は少なかったです。しかし、一旦風が止むとラ、サンタライトでは素晴らしいバレル祭りになりました。
次はロンドンでシティライフを満喫したいと思います。